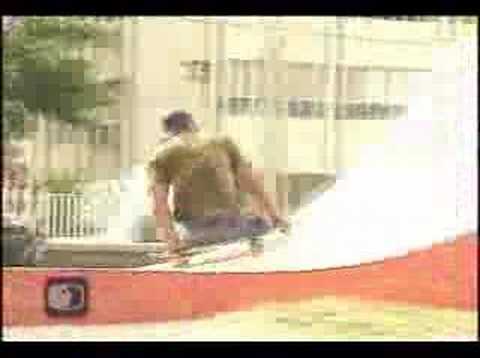 We tend to give up too easily on things we think we can't do. The truth is that we can do those things, but we tell ourselves we can't. That is dangerous.
Do you want to learn how to play guitar, become a designer, or an architect but feel like you should just give up? For me it was learning how to build a large website. Quite frankly I hadn't the best clue on how to do that. What I found was that time is what it would take; time was my friend. How you form your relationship with time is also key.
Let me say that one more time—believe in yourself and just do it.
Sure it sounds like a line out of a self-help book, but we all really need to read it. Sometimes it's not just that we think we can't do things it's that other people tell us we can't do them. The next time someone tells you something isn't possible, question why. Question why because their intent might fall towards laziness rather than a technical problem.
What I'm trying to say is that the guy in this video, Og De Souza, didn't give up skateboarding just because he doesn't have the same ability to use his legs as we do. He persevered. He said the hell with those who think I can't do it, and the hell with my own negative thoughts. I can't think of a more perfect example than this to fuel your fire and drive you forward into your next goal.