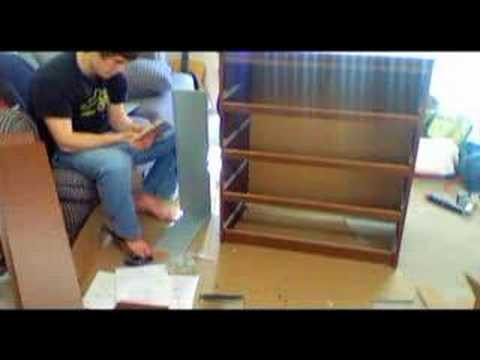 These past couple weeks have been fairly busy–from moving into a new building to trying to navigate Ikea's crazy store. I spent a solid two hours in the store just looking at different things. I ended up getting quite a few things from the store in Renton, WA. For anyone who hasn't assembled Ikea furniture, its a blast and very fun to do. Everything is pre-drilled and fits perfectly. The only problem I had was that I didn't start out by reading the directions. It made things difficult so I'd suggest reading them first or at least as you go along.


After putting together two tables, I decided to make a time lapse video of a dresser being built. I used iMovie so of course the quality is low and only a few cuts were made but here it is.
Music by Ferry Corsten – Into the Dark.