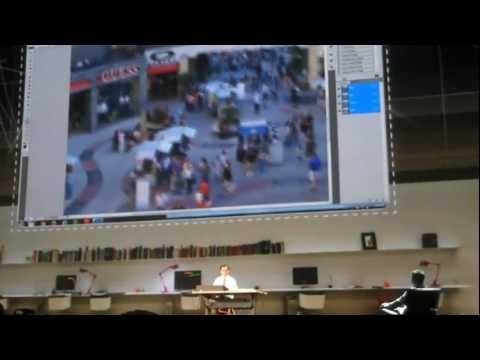 This is impressive. I can't even imagine the processing that gets done behind the scenes on a feature like this. This feature—though not promised in the new Photoshop spec—was demoed at the Adobe Max 2011 event hosted by Rain Wilson.
We've all seen hard-to-believe examples of photos being blown up and zoomed on shoes like CSI, but this would make a lot of that possible on a consumer level. I think this feature would be used quite a bit more than the previous "mind-blowing" Content-aware scaling.
Also, did you happen to see that the guys were sitting in Eames Lounge chairs?